lateral-temporal-lift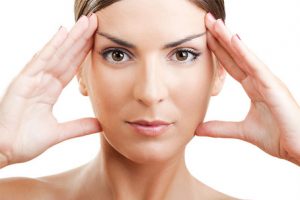 The lateral brow lift, also referred to by many as a temporal brow lift or simply a temporal lift, is among the least invasive surgical procedure and mainly targets the outer eyebrows and the outer corners of the eyes as well as the temporal area.
The lateral brow lift affects only with the lower eyelid and crow's feet at the corner of the eye. Compared to standard brow lift surgery, which elevates the entire brow area, the lateral brow lift is restricted to the outer third or outer half of the eyebrows. The procedure is intended to raise the end of the brows to a more feminine or youthful position while restoring the firmness and smooth surface of the skin. This results in a more relaxed and refreshed look as well as a more cat-like eye shape, without any detectable scars or a lengthy recovery period.
The lateral brow lift is designed for patients who are in their 30's or 40's and have begun to experience facial aging in the form of crow's feet at the corner of the eyes as well as midfacial or brow drooping.  With the lateral brow lift, you can delay or even avoid, the necessity of a more comprehensive surgery. Apart from cosmetic reasons, a temporal brow lift is occasionally performed to correct congenital brow unevenness.