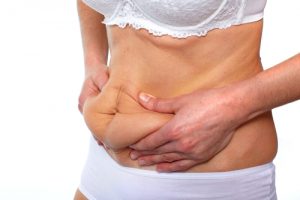 Best Tummy Tuck Surgery in Pune
Abdominoplasty, or a tummy tuck, is a cosmetic procedure that tightens the abdomen's surface by surgically reducing fat and skin and enhancing the integrity of the abdominal muscles This elective surgery is one of numerous some may consider when looking to slim their midsection, such as may be desired after significant weight loss. Results are not guaranteed to be long-term, but shunning excess weight gain post-tummy tuck benefits maintain a flat stomach.
How to Prepare for Tummy Tuck Surgery
The first step is to choose a surgeon and see them for a discussion. At that meeting, you'll discuss your goals and the following options:
 

Complete abdominoplasty.

 The surgeon will cut your abdomen from hipbone to hipbone and then shape the skin, tissue, and muscle as required. The surgery will include moving your belly button, and you may need drainage tubes under your skin for a few days.

 

Partial abdominoplasty.

  Partial

 

abdominoplasties are often done on bodies whose fat deposits are located below the navel. Throughout this procedure, the surgeon most likely will not move your belly button, and the procedure may only take up to two hours, depending on your case.
Purpose of Tummy Tuck Surgery
Abdominoplasty is performed for essentially aesthetic reasons: to have a flatter and more toned abdominal area. You might consider this surgery if your abdomen appears larger or when the skin is drooping, especially when it's due to stretching.
You might have diminished tone and flexibility of your skin and muscles if you used to be overweight or if you gained and then lost significant weight with multiple pregnancies. Major weight loss, including after weight loss surgery, might result in excess skin that feels soft and flabby.
This procedure can enhance your quality of life if it makes you more satisfied with your physical presence, but it cannot improve your physical health.
How to Prepare
Usually, the decision to have a tummy tuck is a process that takes months or longer. You might try weight loss and exercise strategies before choosing to go ahead with this procedure to see if you can achieve the appearance you want without having to undergo surgery. You will need to make sure that you are at a comparatively stable weight before you schedule your abdominoplasty so you can maximize the benefits of the procedure.
Benefits of Tummy Tuck Surgery
Without a doubt, abdominoplasty offers plenty of cosmetic rewards. 
To correct a ventral hernia

To reduce stress urinary incontinence

To decrease back pain

To improve posture
A tummy tuck surgery is an elective cosmetic surgery that you might consider if you want to have a flatter, firmer appearing stomach. Dr. Rahul Dalal is a highly qualified, skillful, and internationally trained Plastic & Cosmetic Surgeon in Pune. He has hands-on experience with tummy tuck surgery to know more about it contact us.