Chronic Non Healing Wounds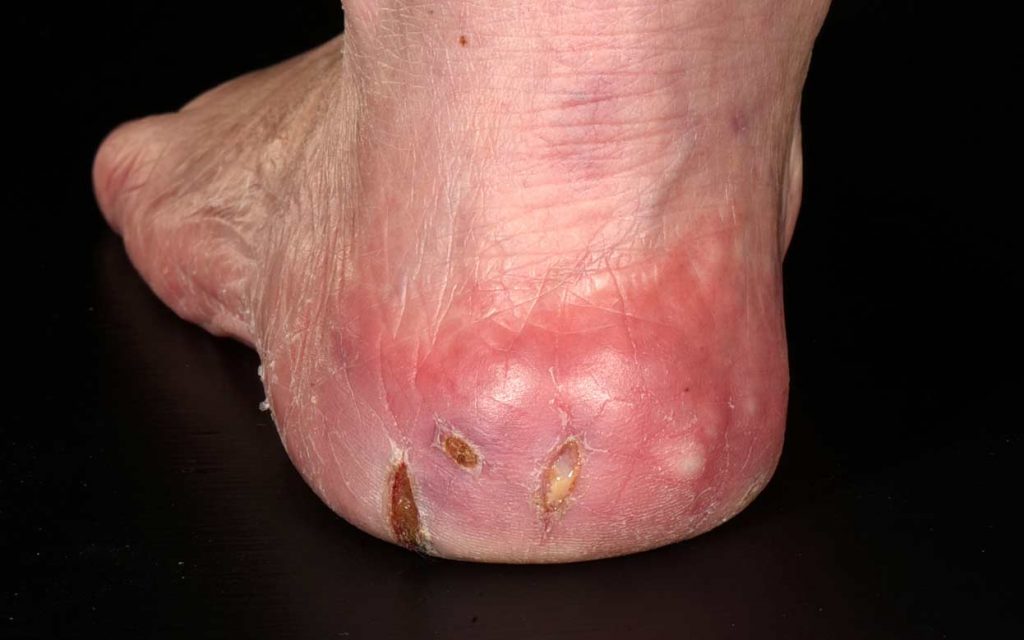 Chronic non-healing wounds are wounds that have the failed to progress through a timely sequence of repair, or one that proceeds through the wound healing process without restoring anatomic and functional results. Typically, there is a physiologic impairment that slows or prevents wound healing.
The Wound Healing Society classifies chronic wounds into 4 major categories: pressure ulcers, diabetic foot ulcers, venous ulcers, and arterial insufficiency ulcers.
When wound healing is impaired, there is usually not a single factor, but rather multiple contributing factors at play. This is due to the fact that there are overlapping mechanisms in normal wound healing that prevent a single factor from disrupting the process. However, when the wound healing process is disrupted and wound healing is impaired, chronic non-healing wounds will develop. In general, non-healing wounds share similar characteristics: high level of proteases, elevated inflammatory markers, low growth factor activity, and reduced cellular proliferation. There are several factors that affect wound healing and contribute to the pathogenesis of chronic wounds. Some the common factors are infection, ischemia, metabolic conditions, immunosuppression, and radiation.